Blog
15. June 2020
Efficiency innovation – Please do not disturb
Is innovation necessarily the enemy of clean processes?
What seems to be a classic management task is difficult to achieve in practice: continuous innovation that leads to an increase in efficiency. Why this is so, and what can be done about it, is the subject of this podcast episode with Gavino Wismach. Listen to it here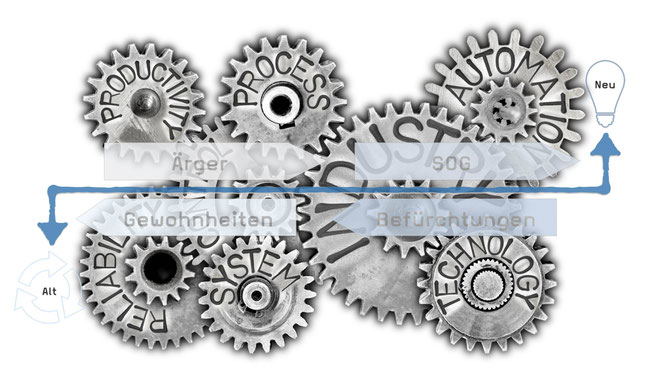 Subscribers will receive each new episode automatically!
To instantly get every new episode with no risk of missing out on your player, subscribe to Innovate+Upgrade 100 for free! e.g. for:
You can also listen to Episode 028 directly here:
Efficiency innovation
There are 3 types of innovation that each organisation must provide in order to survive on a permanent basis. This is how Clayton M. Christensen, father of disruptive innovation and Jobs to Be Done Theory,writes it in his latest book, The Prosperity Paradox
Sustaining Innovation (Erhaltende Innovation)
Efficiency Innovation (Effizienzinnovation)
Market Creating Innovation (Marktschaffende Innovation)
Efficiency innovation enables companies to produce more with less resources. They are the key to improving profitability.
About: Gavino Wismach
Gavino Wismach is expert for knowledge and process analysis at Oberwasser Consulting. He identifies knowledge in companies, reveals the underlying patterns of behaviour and uses this knowledge to develop highly productive staff and organizations.
All episode links:
Jobs to Be Done Trainings and Workshops: New Dates!
Related podcast episodes
Literature references from this episode