Blog
15. June 2020
Jobs to Be Done – Next Level
Is demystification and a simpler picture coming from the JTBD?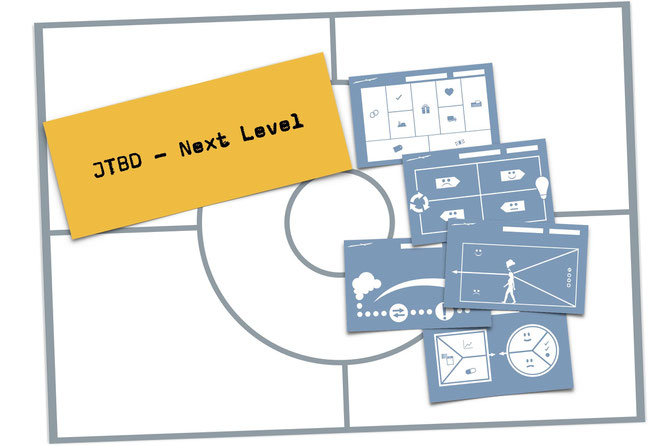 Eckhart Böhme and Peter Rochel report on the latest developments and a new JTBD model that they are currently developing. The two have developed a new model that integrates the existing models. It should also be both a tool and a means of communication and reduce complexity.
Subscribers will receive each new episode automatically!
To instantly get every new episode with no risk of missing out on your player, subscribe to Innovate+Upgrade 100 for free! e.g. for:
iTunes Overcast Spotify radio.de

You can also listen to Episode 037 directly here:
Learn more about JTBD and customer-centric innovation